GET INVOLVED
At Clary Gardens, you have a voice, you learn, you get to make an impact! The gardens are sustained by staff, volunteer service and donations. We are dedicated in keeping the gardens beautiful for all that come to visit. Please take the time to come volunteer at the gardens or send a monetary donation to aid in the gardens continued success. Whether you are a business professional looking to preserve the local history of the gardens; a couple wanting to tie-the-knot in an amazing venue; an individual seeking local educationalopportunities for the whole family; or a lifelong-learner aspiring to develop knowledge in lawn care or natural resource management... We want you to be part of our garden experience!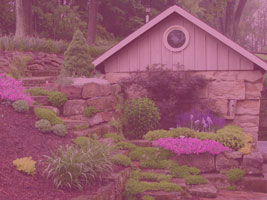 Interested in horticulture, gardening, woodland management, plant care, or native plantings? The 2018 workshop calendar is almost complete!
Inernship programs
Start LIVING the mission by supporting goals to educate, preserve, and sustain. CLICK HERE to join our community of donors and make a difference in what we do TODAY.
Ways to support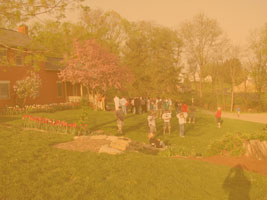 Beautiful historic properties and green spaces are the ideal year-round location to host your wedding or special event. Now scheduling dates for 2018-2019!
Rental options
What our visitors are saying about their experience
Here is a great example of a non-profit to give to for Giving Tuesday!

Coshocton County Chamber Of Commerce

Was a beautiful day yesterday. Always wonderful to enjoy a gorgeous morning during my photo shoot. You guys do amazing and the butterflies were out loving your flowers!

Kendra Bordenkircher

How blessed we are to have this gem in Coshocton.

Lynnette Fuller

As you can tell it was very sunny on 8/9/14... but we just finished editing our wedding video and thought we would share for anyone considering Clary Gardens for their wedding venue - DO IT! It was beautiful...

Rachel Pence